I migrated from the G body site. My Malibu is getting a Gen II injected 350 swap at present. My interests are kind of diverse.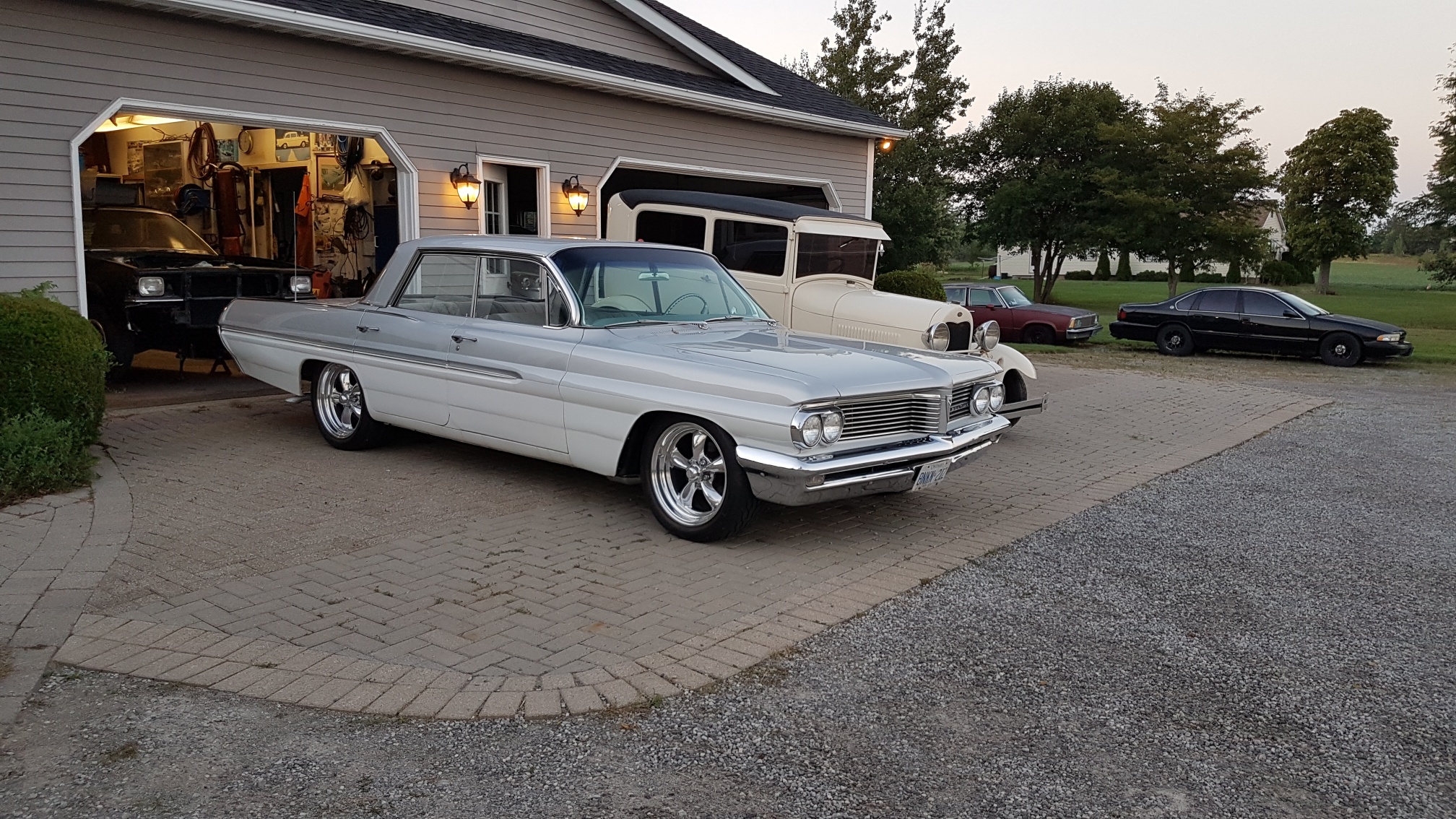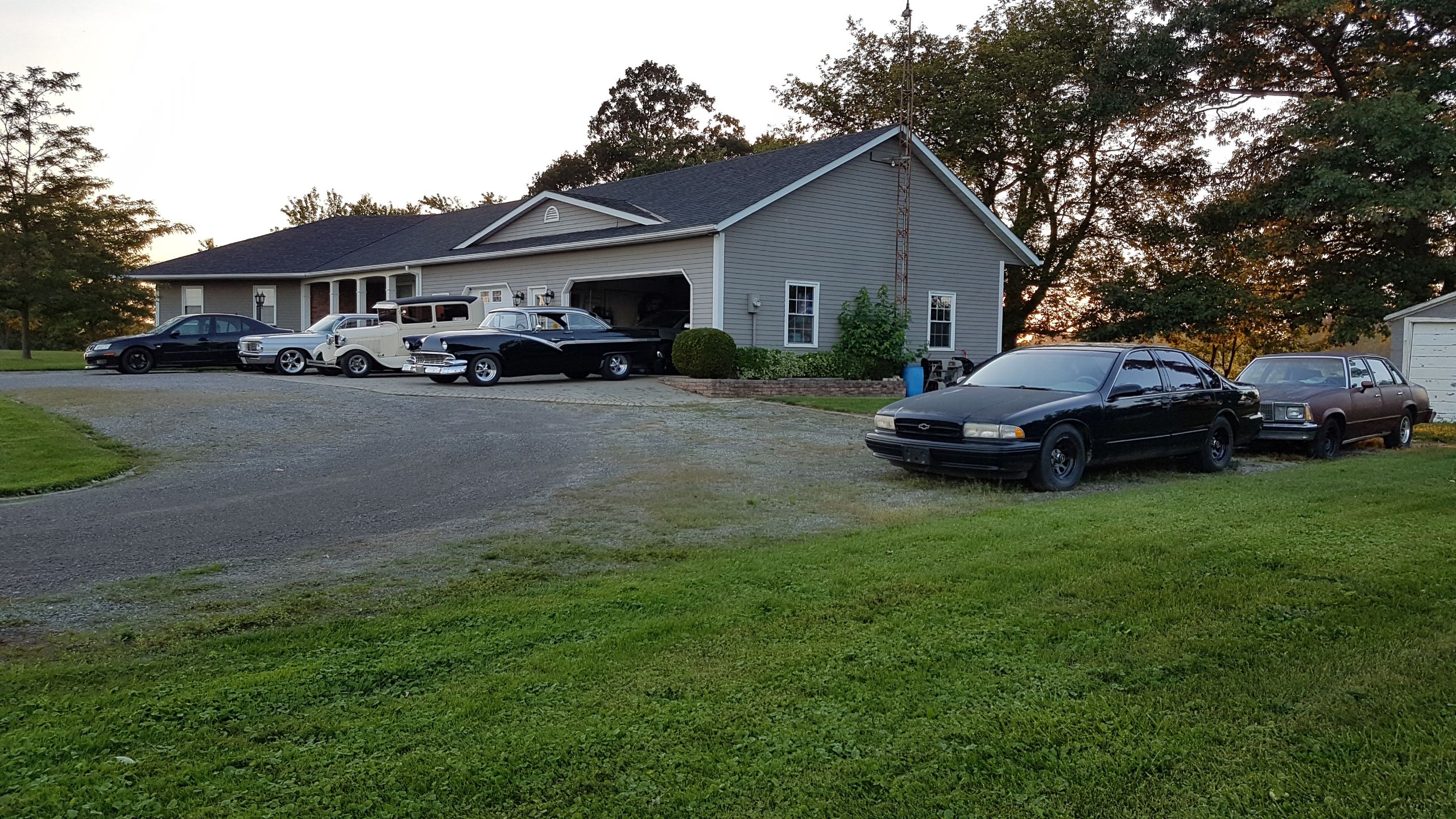 Right now I'm driving the '56 Ford and the '06 Saab 9-3 Aero. The Ford has a 400 sbc/thm350 driveline at present. I had planned to swap the plates from the Saab to the 62 Parisienne this summer, but forgot the Saab is in my son's name. My son bough the 9-3 in 2010 because It was GM and 6 speed. It is a HFV6 Turbo 250 hp. He smashed the front and I rebuilt it for a winter beater.
I bought the two Fords in the '60s. In the '90s I my son was over six feet tall and I needed a fordor for cruise nights. I bought the Parisienne Sport Sedan with a 283/powerglide.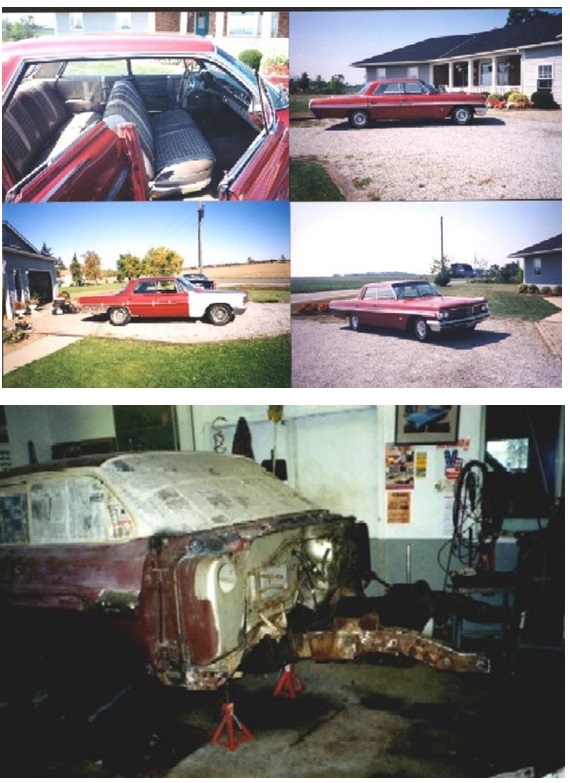 In 1998 my mother-in-law passed and my wife offered to buy me a new car from her inheritance. I wanted a 1996 Impala SS and bought one just past the warranty mileage with bald tires, Edelbrock headers, cat back system, K&N etc. I still have it. It currently is parked with a misfire, probably moisture in the optispark. It will run again.
I built the Pontiac with a 400/700r4 and got it on the road in 1998. I sent some pictures into CarCraft and High Performance Pontiac.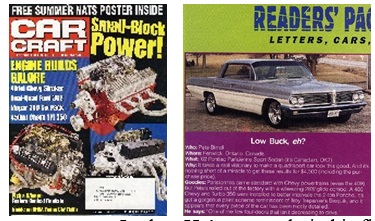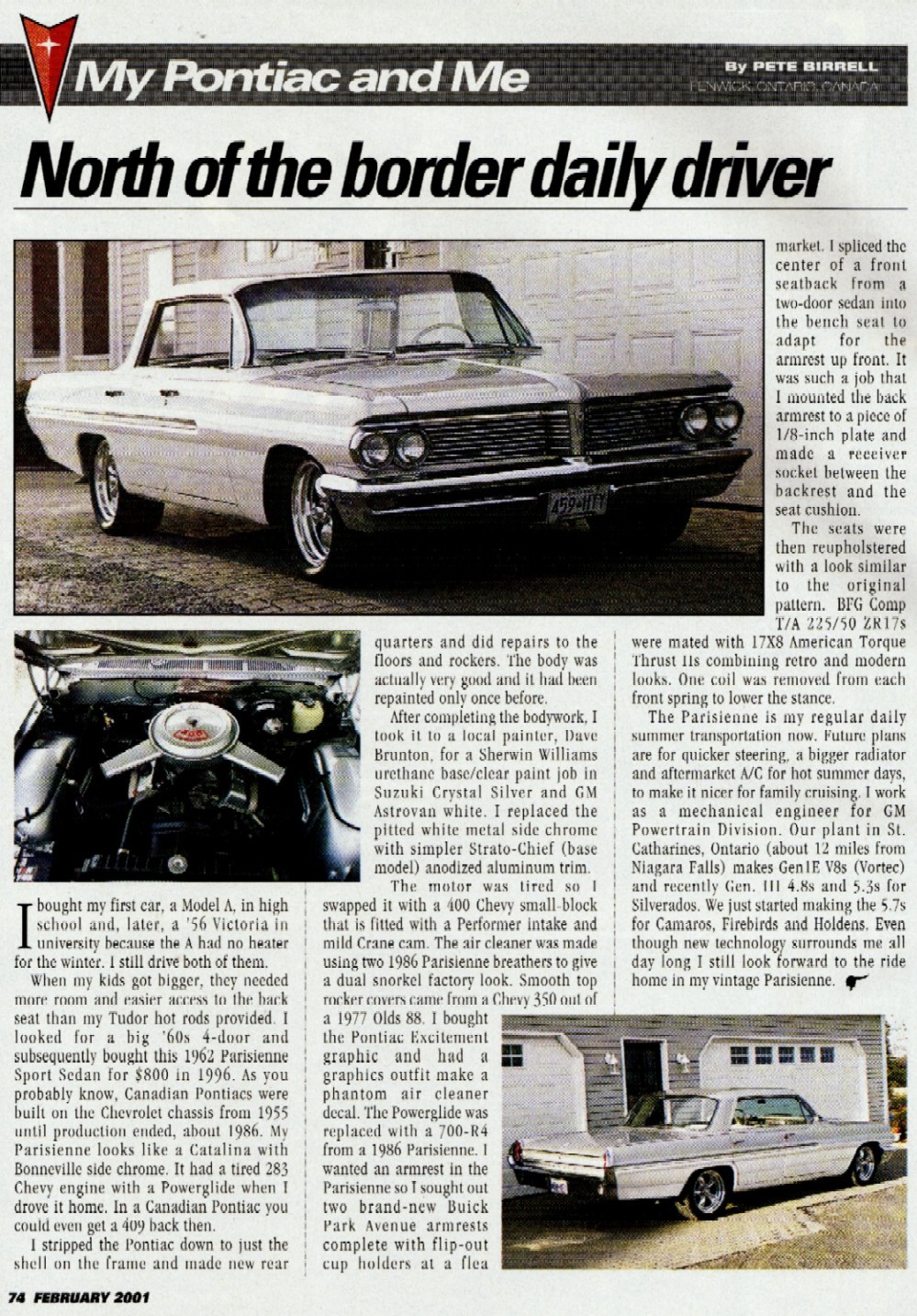 I gave the car to my son around 2004 and the 400 was a gas pig. We bought a 1995 Impala SS driveline, wheels, spoiler and wiring for $1400. We rebuilt the engine .030 over and the trans rebuilt too. I cut up the injection harness and merged it into the Pontiac. I have good details for the Gen II engine swap, documented in Excel format if anyone wants a copy. My son added Hotchkiss stabilizer bars. Power steering box is G-body and it has disk brakes up front. Coils are cut.
Seats/console are 1962 Wildcat Buick. Alpine stereo and amps.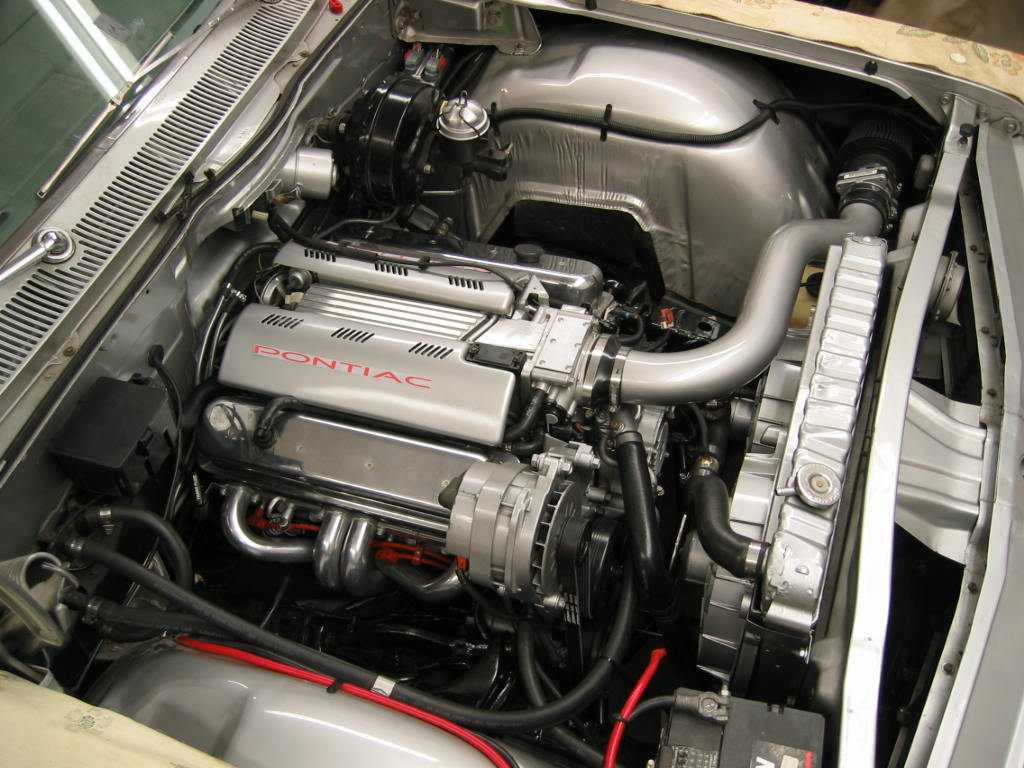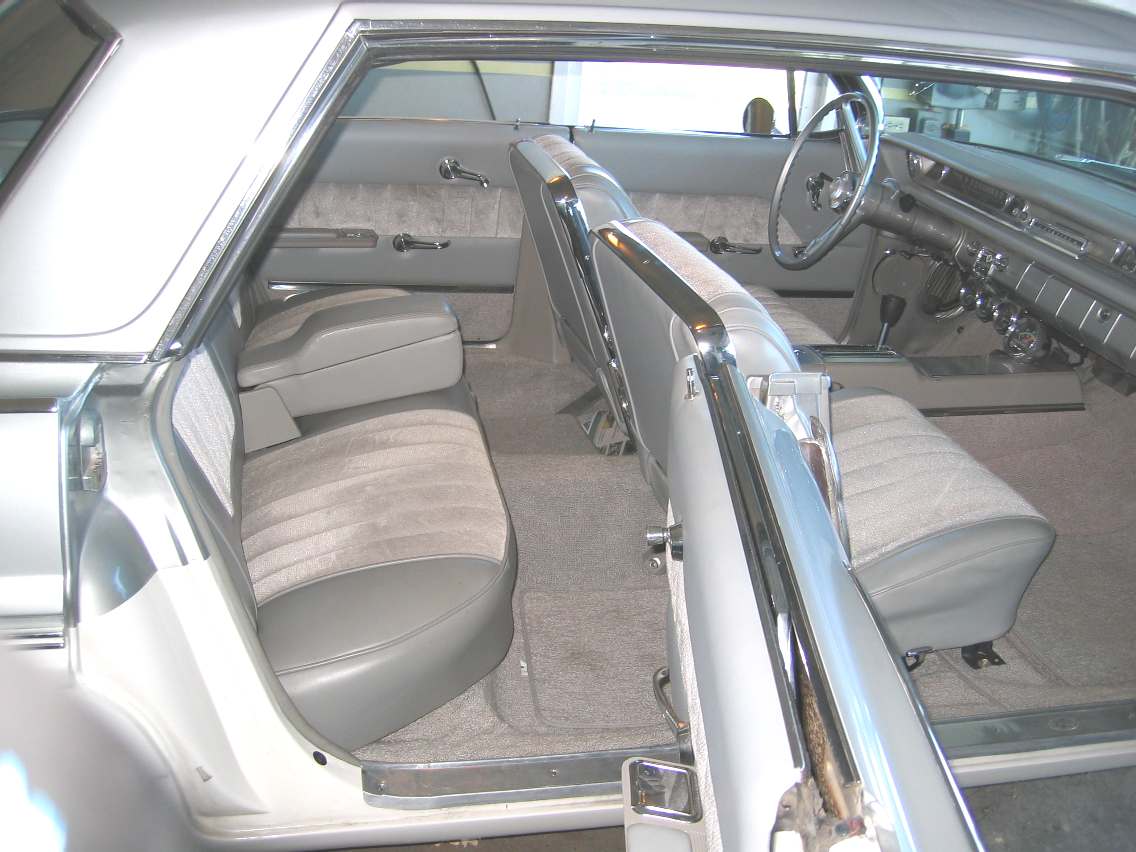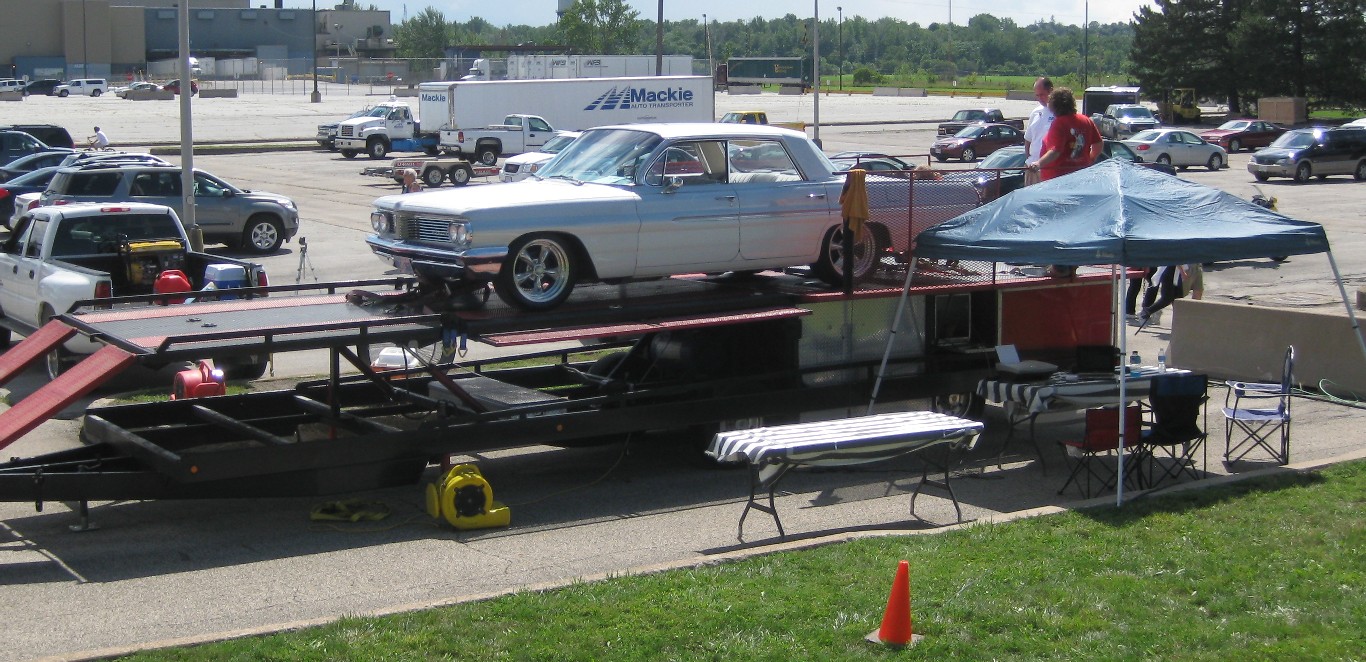 The Pontiac is a nice cruiser. The car is 400 lb lighter than my Impala SS which has run high 14's.
My son lives in a high rise condo and the Pontiac lives in my garage, so it is for sale. Lots of room for a big family.
Pete